Start your summer bear hunt at Crystal Peaks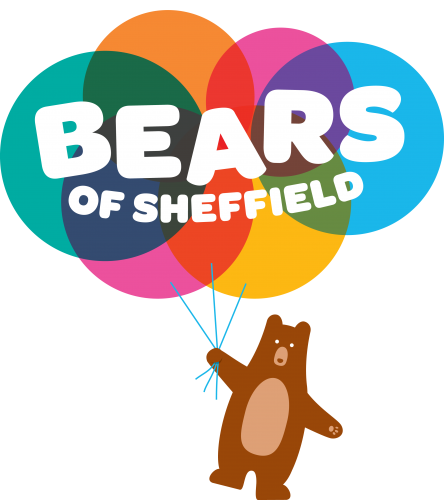 If you're going on a bear hunt there's surely no better place to start than Crystal Peaks.
For intrepid explorers can spot a mixture of Big and Little Bears totaling 16 of the forest favourites at the award-winning Sheffield shopping centre as it joins The Children's Hospital Charity's Bears of Sheffield trail.
The Bears of Sheffield is a unique sculpture trail scattered around the city throughout the summer, the biggest mass participation event Sheffield has ever seen.
The 60 Big Bears who form the heart of the trail have been designed by professional artists and sponsored by companies, businesses and individuals.
But there are also 100 Little bears decorated and fundraised for by local school, college and nursery pupils.
Crystal Peaks is hosting two of the Big Bears - designed by artists Caroline Greyling and Edwina Kung both sponsored by Crystal Peaks - and 14 of the Little Bears.
Both Caroline and Edwina's designs were inspired by the famous bear pit in Sheffield's Botanical Gardens, from which the trail's bear sculpture originated.
The Bears of Sheffield follows the hugely successful Herd of Sheffield four years ago, which brought highly decorated elephants to the city streets and was a huge summer hit, raising more than £610,000.
"The Herd was a massive success across the whole of Sheffield and something that Crystal Peaks was especially pleased to be a part of," said Crystal Peaks centre manager Lee Greenwood.
"In fact, a team from Crystal Peaks was the first to see all the elephants in one day just 24 hours after they were unveiled, using only public transport!
"So many other families and groups wanted to say they had seen every elephant and that brought lots of people to us who had probably never been to Crystal Peaks before.
"More importantly though, Crystal Peaks sees itself very much as at the heart of the community it serves and as Sheffield Children's Hospital is such an important part of the fabric of Sheffield life we are happy and proud to be able to support them with this fantastic new campaign.
"We look forward to seeing the bears in their locations throughout Sheffield and shall be keeping everybody posted on where to find the fantastic new additions to the Crystal Peaks family."
This year's Bear trail will run throughout the city from 12th July to 29th September and the Big Bear sculptures will then be auctioned off, with all the money raised through the sales and donations, sponsorship and fundraising helping to transform the cancer and leukaemia ward at Sheffield Children's Hospital.
The ward provides treatment for cancer and blood treatments for children from babies through to 19-year-olds in South Yorkshire, Derbyshire and Lincolnshire.
It also sees patients from across the UK for treatment including bone marrow transplants.
The project is part of The Children's Hospital Charity's Building a Better Future appeal to raise a total of £14.25 million for facilities that will include a new emergency department and a new helipad.
Anybody taking part in the trail can download a website to their phone and collect the bears electronically.
Trail maps are also available for a suggested donation of £1 along with a souvenir guide, which will be released after the trail goes live, at £9.99 containing photos of all 60 Big and 100 Little bears.