Pinders Schoolwear coming to Crystal Peaks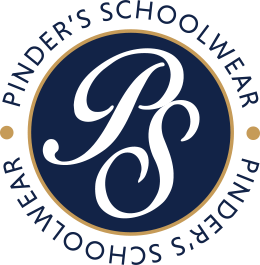 LEADING South Yorkshire school uniform provider Pinders Schoolwear is coming to Crystal Peaks.
The company currently has an outlet at its factory HQ in Mansfield Road, Aston, and also at College Walk in Rotherham.
It comes to Crystal Peaks shopping centre after previously having had a successful base in the Crystal Peaks Market Place.
"We are delighted that, as the business continues to grow, the company has decided to create a permanent home at Crystal Peaks," said centre manager Lee Greenwood.
"Crystal Peaks takes great pride in being part of the community it serves and we know just how much our families depend on the level of service Pinders provides.
"It also feels absolutely the right thing to be welcoming such a strong local business into the centre."
Sumesh Soni, the managing director of Pinders School Wear, said: "We are delighted that we have secured the opportunity to move our business from the market and into the centre at Crystal Peaks.
"This gives us the ability to expand on our brand and reinforce ourselves as the number one supplier of school uniforms in South Yorkshire and North Derbyshire.
"The opening of our store in Crystal Peaks will give our customers an excellent experience, a wide range of choice and even greater customer satisfaction.
"To be able to achieve this during probably the most challenging period in our business lifetime, is testament to the whole Pinders Family."
As well as providing a full uniform service for schools in Sheffield, Rotherham and Chesterfield, Pinders Schoolwear also supplies uniforms for schools all over the UK.